Jan Smith:  Exhibit at Galeria Pedro Arrupe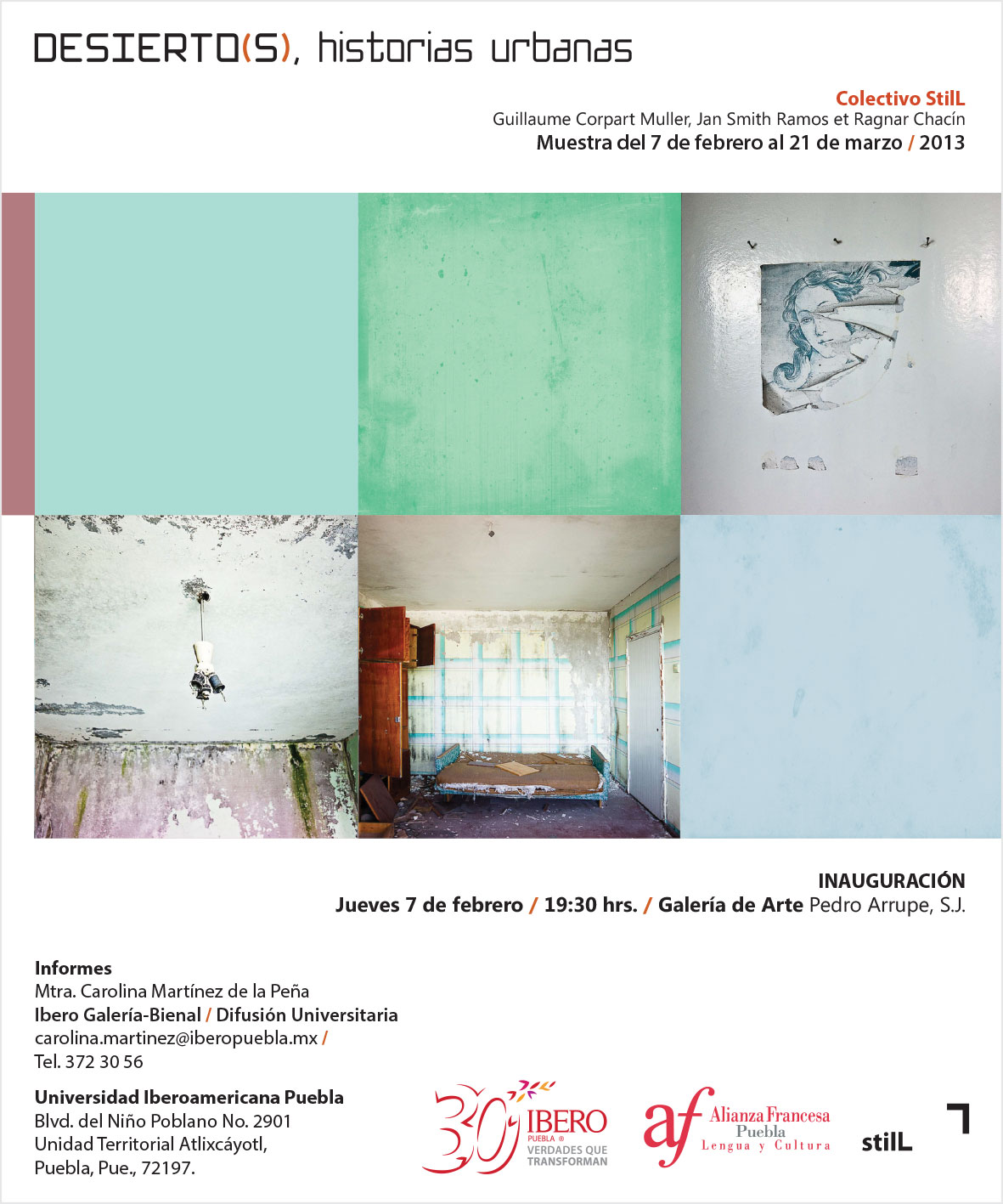 On February 7th, photographer Jan Smith presents the exhibition, Desert(s), Urban Stories, a collective exhibition shared with colleagues Ragnar Chacin and Guillaume Corpart. Jan questions our connotation of deserts through images from the abandoned city of Pripyat near Chernobyl, and the evacuated towns around Fukushima.
"A forsaken city is something we withdrew from, and that is the true meaning of a desert.  A place we left behind.  A space where utter retreat is the only evidence that continues.  To re-enter these places is to confront our inability to remain so thoroughly, that we unknowingly invoke their forgotten name," says Jan.
The collection of images will remain on exhibit at the Galeria de Arte Pedro Arrupe, of the Universidad IberoAmericana de Puebla until March 21st.  They will then continue their national tour in Mexico with the support of L'Alliance Française.
Venue: Blvd. del Niño Poblano No. 2901, Unidad Territorial Atlixcayotl, Puebla, 72197.  Tel. +372-3056.